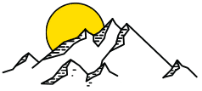 Meet the Team
I began my career 28 years ago teaching children about animals and their environments while working for L.A. Zoo Camp then continued my passion of working with children and helping them grow and learn while working in the Child Development Program in the Saugus Union School District.
I hold my Child Development Site Supervisor permit and have served as a Site Supervisor/Director of preschool and TK-6th grade childcare for 15 years. I am excited to achieve my lifelong goals and dreams by working at the Zoo.
I believe children learn about the world around them through play and meaningful experiences and am excited to lay the foundations of growth, learning, and compassion for others and the world we live in with our students.
On my days off, I enjoy spending time with my family. We love to go geocaching, have family game nights, and go on adventures. My husband and I enjoy hiking and riding our bikes along the beach.
Favorite Animals: African elephant, sea turtle, and butterflies
Check back for more staff bios: coming soon!